Intro to Linocut WORKSHOP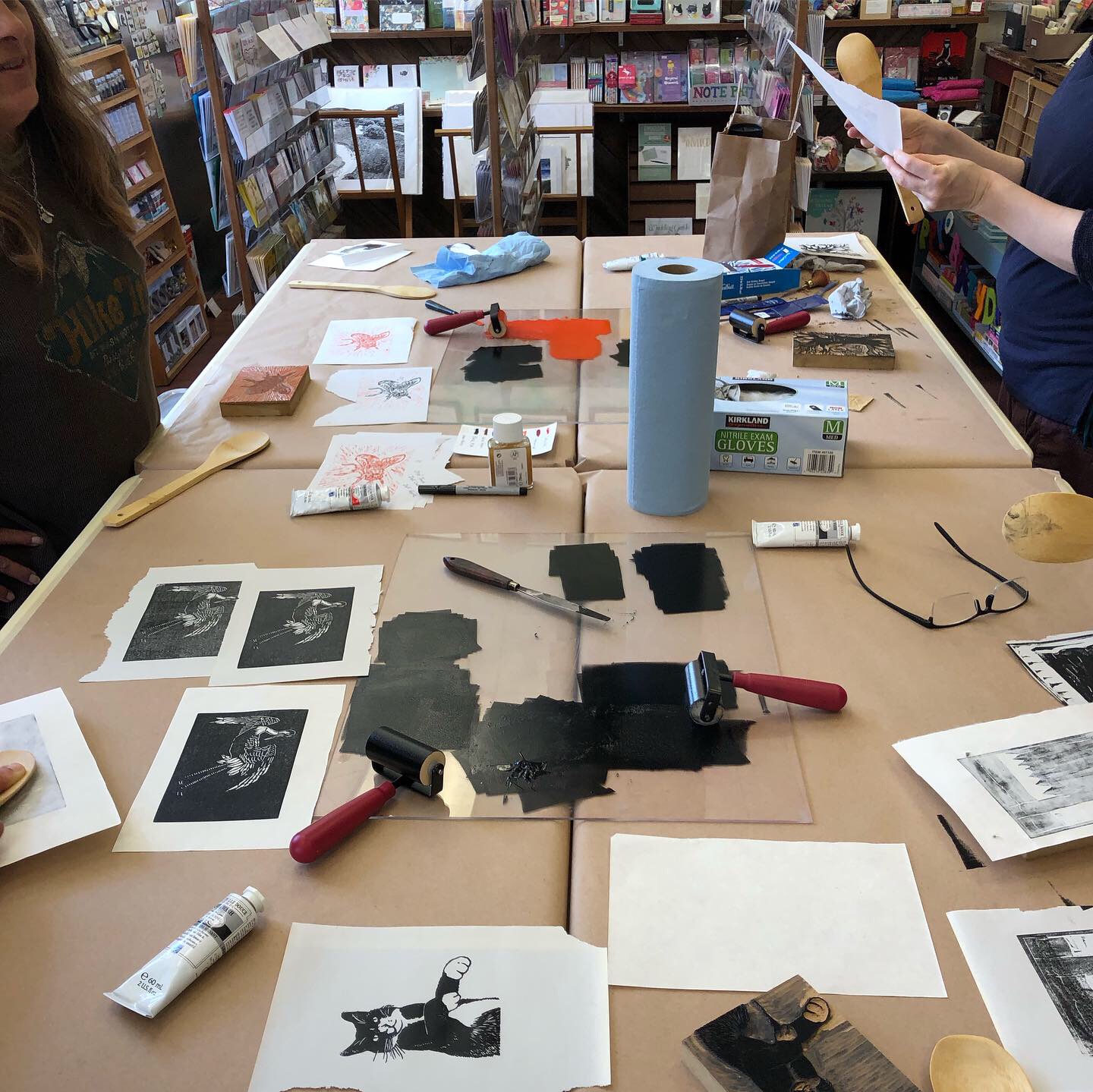 Intro to Linocut WORKSHOP
This workshop is recommended for people who are really interested in diving into block carving. It will require a fair amount of hand pressure, coordination, focus and patience. After this class, you'll have many of the tools needed, as well as the skills, to carve and print at home.
Saturday, October 26, 10am-12pm
and
Saturday, November 2, 10am-12pm
Oct 26: Come with an idea in mind, bring a photo or an image on paper. I'll help you translate it to the block and we'll begin carving. Take your block home and finish carving it over the next week.
Materials provided (Day 1): One 4"x6" mounted linoleum block, two professional-grade carving tools.
Nov 2: Hopefully, you'll have finished carving your block, and we can print! We'll roll out the proper amount of ink, and pull prints by hand, using a wooden spoon.
Materials provided (Day 2): One soft rubber brayer, one tube black Charbonnel ink, one wooden spoon.
$110 pays for materials and instruction.
Limited to 8 pre-registered students.